His career
Letterman worked at several radio stations in the Indianapolis area and then on television as an anchor and weatherman for WTHR (Channel 13). He received local recognition for his unpredictable on-air behavior, which included erasing state borders from the weather map and predicting hail stones "the size of canned hams." He also hosted both a children's show called Clover Power which featured 4-H members and a late-night movie show which he called Freeze-Dried Movies where he performed stunts such as blowing up a cardboard replica of the television station at the close of the show.
After four years in local television and radio Letterman realized he needed a larger audience in order to find a place for his brand of comedy. In 1975, Letterman moved to California with hopes of becoming a comedy writer and wrote material for sitcoms including Good Times. He began performing stand-up comedy at The Comedy Store, a famed Los Angeles comedy club and proving ground for young comics.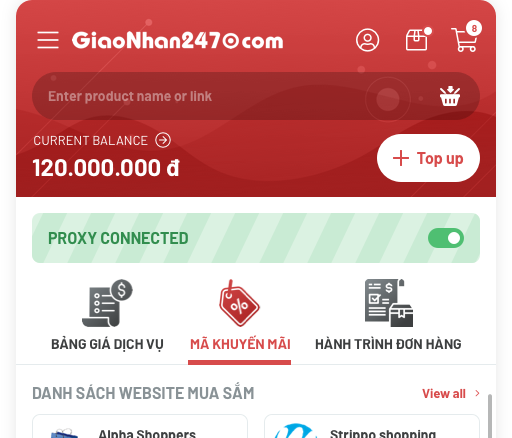 His dry, sarcastic humor caught the attention of talent scouts for Johnny Carson's The Tonight Show. His big break came when he began appearing on Carson's show (whom he has since referred to as his mentor). By 1978, he had become Carson's regular guest host.
After stints as a cast member on Mary Tyler Moore's variety show Mary and guest appearances on sitcoms such as Mork and Mindy, Letterman was given his own morning comedy show on NBC, The David Letterman Show in 1980. The show was a critical success, winning two Emmys and receiving five nominations, but ended up being a ratings disappointment, and was cancelled after a brief run during the summer of 1980. However, NBC kept Letterman under contract, and in 1982, his Late Night with David Letterman debuted on the network.
Late Night with David Letterman premiered on Feb. 1, 1982 and soon became popular with a young audience. His signature features include The Top Ten List, Stupid Pet Tricks, Stupid Human Tricks, Viewer Mail and pencils tossed at the camera and the set behind him, 'breaking' the non-existent glass with a cued crash sound. Letterman's show, which ran late on weeknights immediately following The Tonight Show, quickly established a reputation as being edgy and unpredictable, and soon developed a cult following. The show was markedly different than the soft-sell talk-show competition, and Letterman the interviewer could be sarcastic and antagonistic, to the point that a number of celebrities have even stated that they were afraid of appearing on the show. Letterman's reputation as a testy interviewer was born out of moments like his verbal sparring matches with Cher, Madonna, and Shirley MacLaine.
The show often included quirky, genre-mocking regular features, such as "Stupid Pet Tricks", Top 10 List, and a facetious letter-answering segment on Fridays. Other memorable moments included Letterman using a bullhorn to interrupt the Today Show TV program, which was on the air conducting a live interview at the time, announcing that he was not wearing any pants; interrupting the local news by walking into their studio; and the outrageous appearances by comedian Andy Kaufman and comic book writer, Harvey Pekar. In one highly publicized appearance, Kaufman appeared to be slapped and knocked to the ground by professional wrestler Jerry Lawler. (Lawler and Kaufman friend Bob Zmuda later revealed that the event was staged). Letterman also made use of the Manhattan location of his NBC studio, often staging comedy bits on the streets and businesses surrounding the theater.
Letterman remained with NBC for 11 years. When Johnny Carson announced that he would retire in May of 1992, a protracted, multi-lateral battle erupted over who would replace the long-time Tonight host. Eventually, executives at NBC announced Carson's frequent guest-host Jay Leno as Carson's replacement. Letterman, a protégé of Carson's and who had frequently credited Carson with boosting his career, was reportedly bitterly disappointed and angry at not having been given the Tonight Show job which he claimed to have been promised many years earlier.
In 1993, after receiving advice from Carson, Letterman moved to CBS to host a new show, The Late Show with David Letterman. In 1996, HBO produced a made-for-television movie called The Late Shift, based on a book by Bill Carter, chronicling the battle between Letterman and Leno for the coveted Tonight Show hosting spot.
The Late Show competes in the same time slot as Leno's The Tonight Show. The Late Show was an immediate success and continually led in the ratings over Jay Leno's Tonight Show. NBC worried that it had made the wrong choice when choosing the large chinned comic. For the next three years, from 1992 until 1995, Letterman dominated in late night and Jay Leno and NBC were becoming discouraged. On July 11, 1995, the war turned in favor of Leno. Hugh Grant was Leno's guest that night where he talked with Jay about his highly publicized arrest after being caught with a prostitute by Hollywood police. On that night, Hugh Grant brought Leno its highest rating since Jay Leno's premiere. It was also the first time Leno won the ratings war with Letterman.
Since that time, Leno consistently beat Letterman in the ratings. That lead actually grew to two million viewers (5.8 vs. 3.8 million) at its peak, but that lead has narrowed significantly to less than 1 million as of early 2005. Interestingly, Letterman has consistently ranked higher than Leno in the annual Harris Poll of Nation's Favorite TV Personality, where as of 2003 Letterman ranked third, behind Oprah Winfrey and Ray Romano, and Leno ranked ninth. Letterman has also garnered the critical and industry praise; his show has received 67 Emmy Award nominations, winning twelve times in his first twenty years in late night television.
Letterman started his own production company, Worldwide Pants Incorporated, which produces his show and several others, including Everybody Loves Raymond, The Late Late Show with Craig Kilborn (now hosted by Craig Ferguson), and several critically acclaimed, but short lived television series for Bonnie Hunt.
On September 17, 2001, David Letterman was the first major American comedy performer to return to the television airwaves after the September 11, 2001 terrorist attacks. In his opening monologue, a deadly serious and very emotional Letterman struggled with the reality of the attacks and the role of comedy in a post-9/11 world, saying, "We're told that they were zealots fueled by religious fervor... religious fervor... and if you live to be a thousand years old will that make any sense to you? Will that make any goddamn sense?"
In March 2002, ABC tried to lure Letterman, whose contract was due to expire in August, to take over Ted Koppel's Nightline time slot. Letterman announced on his program March 11 that he would be staying at CBS. He not only turned down ABC, he took the opportunity to chide the network by lavishly praising Koppel.
His guests
According to the Late Show Newsletter, the following comedians have appeared most frequently on Letterman's two late-night talk shows as of April 2004: (55 appearances, plus four "From My Room" taped segments)
Richard Lewis (52)
Jay Leno (40)
Robert Klein (37)
Jeff Altman (36)
Billy Crystal (35)
His life
Letterman was born in Indianapolis, Indiana and attended Ball State University, in Muncie, Indiana. In 1969, Letterman married his college sweetheart, Michelle Cook. The couple divorced in 1977.

In 1985, Letterman established the Letterman Telecommunications Scholarship at Ball State University, to provide financial assistance to Department of Telecommunications students, based solely on his or her creativity, and not high academic grades--so much so that the student must have a C or below average.

For a time, Letterman was engaged to Late Night head writer, Merrill Markoe, but the relationship eventually fell apart. Markoe moved to California soon after to pursue a writing career.

In 1988, Margaret Mary Ray was arrested while driving Letterman's Porsche near the Lincoln Tunnel in New York City. Ray claimed to be Letterman's wife. Ray went on to be arrested repeatedly in subsequent years on trespassing and other counts. In one instance, police found her sleeping on Letterman's private tennis court at his home in New Canaan, Connecticut. Ray spent nearly 10 months in prison and 14 months in a state mental institution for her numerous trespassing convictions. On October 7, 1998, Ray was struck and killed by a train in an apparent suicide in Colorado.

In 1996, Letterman became co-owner of the open-wheel racing team known as Team Rahal, with former Indianapolis 500 champion Bobby Rahal. The team changed its name to Rahal Letterman Racing in May, 2004, and later that same month, team driver Buddy Rice won the Indianapolis 500. This was an exciting win indeed for Indianapolis native Letterman, who has attended the race regularly since he was a young child. Normally a private person away from the studio, like his mentor, Johnny Carson, Letterman uncharacteristically gave many interviews following the race.

In January of 2000, Letterman underwent quintuple heart bypass surgery. During his recovery, friends of Letterman hosted reruns of the Late Show, including Drew Barrymore, Ray Romano, Robin Williams, Bill Murray, Kathie Lee Gifford, Regis Philbin, Charles Grodin, Julia Roberts, Bill Cosby, Bruce Willis, Jerry Seinfeld, Martin Short, Danny DeVito, Steve Martin and Sarah Jessica Parker. Upon his return to the show on February 21, 2000, Letterman brought onstage all of the doctors that had performed the operation, including Dr. O. Wayne Isom and physician Louis J. Aronne, who makes frequent appearances on the show. In an unusual show of emotion, Letterman was nearly in tears as he thanked the doctors. The episode earned an Emmy nomination.

Letterman, along with bandleader Paul Shaffer and Late Show stage hand, Biff Henderson, celebrated Christmas 2002 Afghanistan with United States and international military forces stationed there. The three also visited Iraq for Christmas in 2003 and 2004.

In late February 2003, Letterman was diagnosed with a severe case of shingles. As a result, and for the first time since his bypass surgery, Letterman handed the reins of the show to several guest hosts including actor Bruce Willis, former professional tennis player John McEnroe, morning talk host Regis Philbin, rock musician Elvis Costello, from Everybody Loves Raymond Brad Garrett, comedian Tom Arnold, Bill Cosby and several other prominent Hollywood performers.
On September 12, 2003, Letterman announced that his long-time girlfriend and ex-colleague Regina Lasko was six-months pregnant with his child. His son Harry Joseph Letterman, named after David's late father, was born on November 3, 2003.
David Letterman Timeline
1967: As a radio/TV major at Ball State University, Letterman runs into trouble with his humor on the campus radio station. University officials are outraged when he introduces the classical number Clair de Lune with, "You remember the de Lune sisters. There was Clair, and there was Mabel."

1969: He graduates from Ball State and takes a full-time job at what later became WTHR (Channel 13) in Indianapolis. At different times he serves as host of a Saturday morning children's show and a late-night movie show, anchors the news and does the weather.

1974: Letterman is host of a radio talk show at WNTS-AM (1590), an early experiment in news/talk.

1975: Loading up his red pickup truck, Letterman moves to Los Angeles to do stand-up comedy and write. He sells material to Good Times, The Paul Lynde Comedy Hour and a Bob Hope special.

1977: Writing for NBC's summer variety series The Starland Vocal Band Show, Letterman begins making on-camera appearances.

1978: As a regular (with future Batman star Michael Keaton) on Mary Tyler Moore's CBS variety show, Mary. The show is canceled after three telecasts.

1978: Letterman's big break comes while doing his stand-up on NBC's The Tonight Show on Nov. 24. An appreciative Johnny Carson invites him back as a guest 22 times and as a guest host 50 times.

1980: NBC signs Letterman for a daytime talk show that premieres in June. Housewives don't know what to make of his smart-alecky camp humor, and the show is canceled after three months. But Letterman wins his first Emmys for best host of and best writing for a daytime variety series.

1982: In February, NBC's Late Night With David Letterman premieres.

1991: NBC bypasses Letterman when picking Jay Leno to replace the retiring Carson as host of The Tonight Show.

1992: Late Night is honored with television's most prestigious award - The George Foster Peabody Award.

1993: Letterman accepts the CBS offer in January.

2002: Letterman decides to stay with CBS, turning down an offer from ABC to takeover the Nightline time slot.