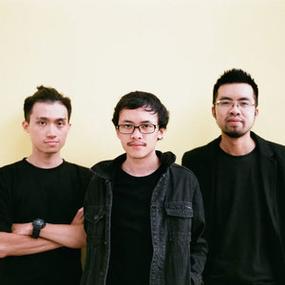 Larry Mullen, Jr., was born on October 31, 1961, in Dublin. He was two years behind Bono in high school but both noticed each other. It was Larry who posted an ad on a bulletin board at school looking for musicians to start a band.


Paul Hewson (aka Bono) was born on the 10th of May, 1960, in Dublin. He was a very outgoing person in high school who responded to Larry's note saying that he could play guitar and sing. He really couldn't do either.


Adam Clayton was born in Oxfordshire, England, on March 13, 1960, and moved to Dublin after his father got a job flying for Aer Lingus . Although he was not a very good student, he was always very polite to everyone. He was the only bassist to respond to Larry's note.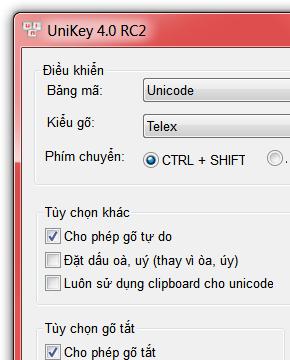 Dave Evans (aka The Edge) was born on August 8, 1961, in East London. His family moved to Dublin a year later. He was often known as a loner early in high school. He took piano and guitar lessons and often played with his brother, Dick. Both showed up to "U2's" first little gathering at Larry's house (60 Rosemount Avenue in Dublin). They set up in the Mullens' kitchen and played the Rolling Stones "Brown Sugar" and "Satisfaction." At this point, the entire group of hopefuls for the band included Larry, Dave and Dick Evans, Adam Clayton, Paul Hewson, Peter Martin, and Ivan McCormick.

Bono, which is a shortened version of Bono Vox, his original nickname, got the name through a group of friends who were known as the Lypton Village. The name, which means "good voice" in Latin, was the name of a hearing aid shop in Dublin.

Some reports say Edge was named by Bono because Dave was always on the fringe of things. Other stories suggest Bono gave him the name because of the sharp lines and angles of his face when he was a teenager.

In Lypton Village they thought it strange that you should go by a name given to you by your parents, when that name might not really suit you. The nicknames were often associated with a facial thing and it would then also apply to the person's character. So The Edge had this prominent jaw line & was always on the edge of things: like an observer. Bono's first Village name was: Steinhegvanhuysenolegbangbangbangbang.

In the band's very early beginnings, circa 1978, Adam Clayton asked Steve Averill (formerly known as Steve Rapid of the band Radiators From Space) to help the band come up with a good name. Averill was interviewed by Hot Press magazine in 2001 and gave this answer when asked about how he helped U2 choose the band's name:

"When I first met them they didn't really know what they wanted to do, what type of band they really wanted to be. But they had qualified for the final of that band competition in Limerick and they needed to decide on a name. Adam liked names like XTC, which were short and crisp and could mean a lot or mean very little. So I made a list of ten and I put U2 on the bottom. I thought it was strong graphically and it had a variety of connotations without meaning something specific. It was short and stood out from the band names common at the time. After we discussed the list we decided to go for U2 for all those reasons."

There have also been many stories told about how the band's name is taken from the U-2 spy plane, and those stories gained favor with the connection of the famous Francis Gary Powers U-2 incident which occurred on May 1, 1960, and the fact that Bono was born just nine days later. These stories seem to be a stretch at best, and Averill's answer above makes no mention of the spy plane connection.

The roots of U2 can be traced to Dublin's Mount Temple High School, where Bono, The Edge, drummer Larry Mullen and bassist Adam Clayton began rehearsing together. What the players lacked in skill was made up for in invention. For instance, the unique chordal style of the Edge came largely from his inability to play complicated leads. U2 quickly gathered a local following in Ireland and found a manager in Paul McGuiness, who has remained with them.

Even with a powerful manager in their corner, the band had trouble making much headway -- they failed an audition with CBS Records at the end of the year. In the fall of 1979, U2 released their debut EP U2:3. The EP was available only in Ireland and it topped the national charts. Shortly afterward, they began to play in England, but they failed to gain much attention. U2 had one other chart-topping single, "Another Day," in early 1980 before Island Records offered the group a contract.


The group signed with Island Records in 1980. As the group ventured into the 80's, they renounced the electronic gimmicks that were considered "standard issue" in music, opting for a more honest, open approach. Later that year, the band's debut, Boy, was released. Produced by Steve Lillywhite, the record's sweeping, atmospheric but edgy sound was unlike most of its post-punk contemporaries, and the band earned further attention for its public embrace of Christianity; only Clayton was not a practicing Christian. U2's first albums, "Boy" and "October," combined religious imagery with youthful explorations in hope to create such songs as "I Will Follow" and "Gloria." Videos for both singles were heavily played on a young MTV which helped to propel the band into the limelight of pop music.

Through a combination of zealous righteousness and post-punk experimentalism, U2 became one of the most popular rock & roll bands of the '80s. Equally known for their sweeping sound as for their grandiose statements about politics and religion, U2 were rock & roll crusaders during an era of synthesized pop and heavy metal. The Edge provided the group with a signature sound by creating sweeping sonic landscapes with his heavily processed, echoed guitars. Though the Edge's style wasn't conventional, the rhythm section of Adam Clayton and Larry Mullen Jr. played the songs as driving hard-rock, giving the band a forceful, powerful edge that was designed for arena rock. And their lead singer, Bono, was a frontman who had a knack of grand gestures that played better in arenas than small clubs. It's no accident that footage of Bono parading with a white flag with "Sunday Bloody Sunday" blaring in the background became the defining moment of U2's early career -- there rarely was a band that believed so deeply in rock's potential for revolution as U2, and there rarely was a band that didn't care if they appeared foolish in the process.

During the course of the early '80s, the group quickly built up a dedicated following through constant touring and a string of acclaimed records. By 1987, the band's following had grown large enough to propel them to the level of international superstars with the release of The Joshua Tree. Unlike many of their contemporaries, U2 was able to sustain their popularity in the '90s by reinventing themselves as a post-modern, self-consciously ironic dance-inflected pop-rock act, owing equally to the experimentalism of late '70s Bowie and '90s electronic dance and techno. By performing such a successful reinvention, the band confirmed its status as one of the most popular bands in rock history, in addition to earning additional critical respect. With its textured guitars, U2's sound was undeniably indebted to post-punk, so it's slightly ironic that the band formed in 1976, before punk had reached their hometown of Dublin, Ireland.

Through constant touring, including opening gigs for Talking Heads and wet T-shirt contests, U2 was able to take Boy into the American Top 70 in early 1981. October, also produced by Lillywhite, followed in the fall, and it became their British breakthrough, reaching number 11 on the charts. By early 1983, Boy's "I Will Follow" and October's "Gloria" had become staples on MTV, which, along with their touring, gave the group a formidable cult following in the US.

Released in the spring of 1983, the Lillywhite-produced War was U2's breakthrough release, entering the UK charts at number one and elevating them into arenas in the United States, where the album peaked at number 12. War had a stronger political message than its predecessors, as evidenced by the UK, college radio, and MTV hits "Sunday Bloody Sunday" and "New Year's Day." During the supporting tour, the band filmed their concert at Colorado's Red Rocks Amphitheater, releasing the show as an EP and video title Under A Blood Red Sky. The EP entered in the UK charts at number two, becoming the most successful live recording in British history.

U2 had become one of the most popular bands in the world, and their righteous political stance soon became replicated by many other bands, providing the impetus for the Band Aid and Live Aid projects in 1984 and 1985, respectively. For the followup to War, U2 entered the studios with co-producers Brian Eno and Daniel Lanois, who helped give the resulting album an experimental, atmospheric tone. Released in the fall of 1984, The Unforgettable Fire replicated the chart status of War, entering the UK charts at number one and reaching number 12 in the US the album also generated the group's first Top 40 hit in America with the Martin Luther King Jr. tribute "(Pride) In the Name of Love." U2 supported the album with a successful international tour, highlighted by a show-stealing performance at Live Aid. Following the tour, the band released the live EP, Wide Awake in America in 1985.

While U2 had become one of the most successful rock bands of the '80s, they didn't truly become superstars until the spring 1987 release of The Joshua Tree. Greeted with enthusiastic reviews, many of which proclaimed the album a masterpiece, The Joshua Tree became the band's first American number one hit and its third straight album to enter the UK charts at number one; in England, it set a record by going platinum within 28 hours. Generating the US number one hits "With or Without You" and "I Still Haven't Found What I'm Looking For," The Joshua Tree and the group's supporting tour became the biggest success of 1987, earning the group the cover of respected publications like Time magazine.

U2 decided to film a documentary about their American tour, recording new material along the way. The project became Rattle & Hum, a film that was supported by a double-album soundtrack that was divided between live tracks and new material. While the album Rattle & Hum was a hit, the record and film received the weakest reviews of U2's career, with many critics taking issue with the group's fascination with American roots music like blues, soul, country and folk. Following the release of Rattle & Hum, the band took an extended hiatus.

U2 reconvened in Berlin 1990 to record a new album with Eno and Lanois. While the sessions for the album were difficult, the resulting record, Achtung Baby, represented a successful reinvention of the band's trademark sound. Where they had been inspired by post-punk in the early career and American music during their mid-career, U2 delved into electronic and dance music with Achtung Baby. Inspired equally by late '70s Bowie and the Madchester scene in the UK, Achtung Baby was sonically more eclectic and adventurous than U2's earlier work, and it didn't alienate their core audience. The album debuted at number one throughout the world and spawned Top 10 hits with "Mysterious Ways" and "One."

Early in 1992, the group launched an elaborate tour to support Achtung Baby. Dubbed Zoo TV, the tour was an innovative blend of multi-media electronics, featuring a stage filled with televisions, suspended cars and cellular phone calls. Bono devised an alter-ego called the Fly, which was a knowing send-up of rock stardom. Even under the ironic guise of the Fly and Zoo TV, it was evident that U2 was looser and more fun than ever before, even though they had not abandoned their trademark righteous political anger. Following the completion of the American Zoo TV tour in late and before the launch of the European leg of tour, U2 entered the studio to complete an EP of new material that became the full-length Zooropa.

Released in the summer of 1993 to coincide with the tour of the same name, Zooropa demonstrated a heavier techno and dance influence than Achtung Baby and it received strong reviews. Nevertheless, the album stalled at sales of two million and failed to generate a big hit single. During the Zooropa tour, the Fly metamorphosed into the demonic MacPhisto, which dominated the remainder of the tour. Upon the completion of the Zooropa tour in late 1993, the band took an extended break.

During 1995, U2 re-emerged with "Hold Me, Thrill Me, Kiss Me, Kill Me," a glam-rock theme to Batman Forever that was produced by Nellee Hooper (Bjork, Soul II Soul). Later that year, they recorded the collaborative album Original Soundtracks, Vol. 1 with Brian Eno, releasing the album under the name the Passengers late in 1995. It was greeted with a muted reception, both critically and commercially. Many hardcore U2 fans, including drummer Larry Mullen Jr., were unhappy with the Passengers project, and U2 promised their next album, to be released in the fall of 1996, would be a rock & roll record. The album took longer to complete than usual, being pushed back to the spring of 1997. During its delay, a few tracks, including the forthcoming first single "Discotheque," were leaked, and it became clear that the new album was going to be heavily influenced by techno, dance and electronic music. When it was finally released, Pop did indeed bear a heavier dance influence, but it was greeted with strong initial sales, as well as some of the strongest reviews of U2's career.

In late 1998, the group returned with Best of 1980-1990, the first in a series of hits collections issued in conjunction with a reported $50 million agreement with Polygram. Three years after the mediocre response to Pop, U2 teamed up with Eno and Lanois once again to release All That You Can't Leave Behind in fall 2000.


Clear Examples Of What This Band Is All About:


The music of U2 has always been about heart and mind, body and soul. Down the years the band have succesfully thrown a spotlight on the work of key campaigning groups who are trying to make the world a better place.

From Amnesty International and Greenpeace through to DATA and the Chernobyl Childrens Project, U2 have used benefit concerts, songwriting, public campaigning, special visits and fund-raising projects to promote a range of charities and activist communities worldwide.

Bono and Scarlett Johansson are to launch a worldwide anti-poverty campaign at new year parties in London and Edinburgh. The lead singer of U2 and the Hollywood actress will appear in a three-minute video to be screened at festivities in Trafalgar Square and Princes Street, Edinburgh, shortly after midnight.

The Make Poverty History campaign, the brainchild of Richard Curtis, the screenwriter, and Sir Bob Geldof, the Band Aid impresario, has the backing of hundreds of charities, trade unions and campaign groups.

They are already expecting to raise £20m (€30m) for famine relief in Africa through sales of the re-released Band Aid single, "Do They Know It's Christmas?" in Britain with a further £6m (€9m) donated by Tom Hunter, the Scottish businessman. The aim of the campaign is to encourage the leaders of developed countries to increase aid and trade and to cancel Third World debt.

A series of events is planned next year, culminating in a 100,000-strong demonstration in Edinburgh in July before the G8 summit at Gleneagles.

The video, which will immediately follow "Auld Lang Syne" in the two cities, will feature a montage of world leaders making promises about ending global poverty and images of children picking over a waste site in the Philippines.

It will highlight the fact that every day 30,000 children die from starvation and malnutrition. Bono will say: "We're the first generation that can end extreme poverty. By that I mean the kind of stupid poverty that allows a child to die of hunger in a world of plenty."

Johansson, the actress who starred in Lost in Translation, will say: "To make it the most powerful movement the world has ever known, we need all citizens around the world to stand up and be counted."

Angela O'Hagan, a spokeswoman for the campaign, said: "2005 is the year when the most powerful politicians in the world will come to Scotland and when we will be calling on them to take the necessary action to make poverty history. That's why it's very appropriate that only minutes into the new year, revellers in Edinburgh and London will see this film about the campaign."

The band has sold more than 120 million records worldwide in an extraordinary career that has firmly established them as one of the world's greatest rock 'n' roll bands. Along the way, U2 has earned a phenomenal 14 Grammy Awards, seven of which were for their last studio album, 2000's "All That You Can't Leave Behind," including two consecutive awards for "Record of the Year." As popular for their legendary live shows as for their groundbreaking albums, U2 innovates and inspires while packing football stadiums and sweaty clubs around the world. What is next for the group that continues to reinvent themselves and push the boundaries of music?